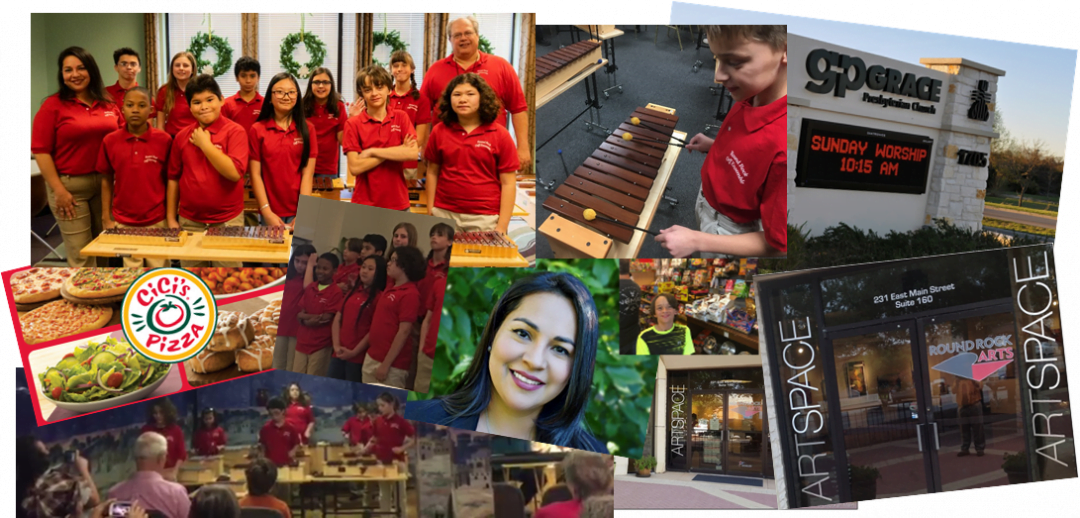 New members are still being accepted!
Rehearsals are
Tuesdays 6:00pm to 7:30pm
Orff Summer Camp
August 7-11
Watch this space!
WHO WE ARE: ROUND ROCK ORFF ENSEMBLE
We are a performing group for kids, from 4th through 6th grade, that integrates singing, speech, movement, and instruments. In the Round Rock Orff ensemble, all children are gifted and talented.
view the videos and images from the RROE.ORG